Hi!
I had to share our good news
. We just received this e-mail about the Leisure Travel Van/Triple E 2013 Calendar contest that we entered two pictures in, and we are very excited!!! We got second place with the Bridal Veil Falls picture made at Highlands, NC and have won a Canon Digital Camera!! Our other picture made of the Windsor Ruins in Port Gibson, MS was in the top twelve and will also be in the calendar. Here is the e-mail they sent!!!!
Thanks to all of you that voted!!
************************************************** *************************************************
Good morning Guy & Connie,
Well I have some good news for you! Your photo of Bridal Falls was selected for the silver prize for this year's calendar contest! I have to say, it was very close between your photo and the winner's photo. It is a very unique photo and I think this is why it received so many votes. So congratulations! Thanks for taking the time to participate and take great photos for this year's calendar. Your other photo of Port Gibson was also in the top 13, so it will also be featured in the calendar!
We will be sending out your camera this week.
Thanks, and congrats again!
Mike Elias
Marketing Director
Triple E Recreational Vehicles / Leisure Travel Vans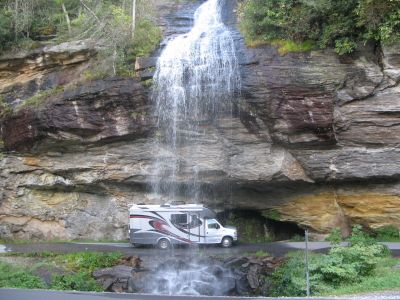 Our second place winner taken at Bridal Veil Falls, Highlands, NC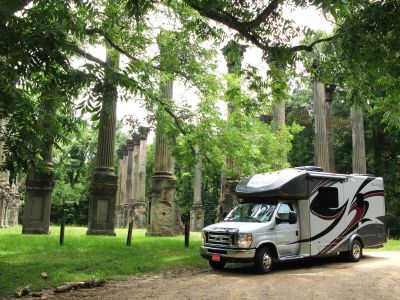 This will be in the calendar also. Windsor Ruins, ruins of oldest
antebellum home in the South, Port Gibson, Mississippi.