***********************
Update on Nov.29th: THANK YOU so much for voting!!! You don't know how much we appreciate your help!!!! We are back in the hunt after dropping back yesterday losing by 6 votes. We are now only TWO votes behind. The voting ends sometime next week. I'll keep you updated!!!
************************
I know most of you have seen pictures of Bogie's traveling dog house (our RV/motor home). I have entered into the 2013 calendar contest put on by the manufacturing company (Triple E/Leisure Travel Vans) that made our motor home. This year instead of doing their own selecting of winners they are turning it over to voting on Face Book. Two of the pictures we submitted have made it into the top thirty that can be voted on. I have attached the two pictures of our 2012 Regency GT24MB (Grand Touring -24 ft.- Murphy Bed) so you will know which photos are mine. One was made at Port Gibson, Mississippi at the Windsor Ruins with the huge columns in the background, and the other one was made at Bridal Veil Falls, North Carolina with the falls coming over the RV.
If you do Face Book and get a chance would you take time to vote. Here is the link to the voting site:
https://www.facebook.com/ltveee/app_139067262889625
PLEASE VOTE FOR OUR PICTURE OF "BRIDAL VEIL FALLS" IF YOU DECIDE TO VOTE. IT IS OUR BEST CHANCE OF WINNING.
Twelve of the photos will be selected to appear in their calendar, plus are used in their other literature and on their manufacturing site. The Grand Prize winner will receive a Mac Book Air.
Thanks for your help!!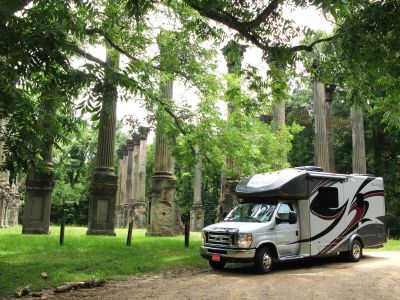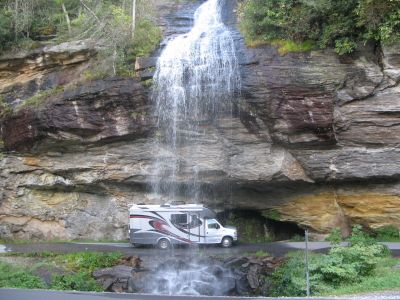 BRIDAL VEIL FALLS, HIGHLANDS, NC
Thanks!!!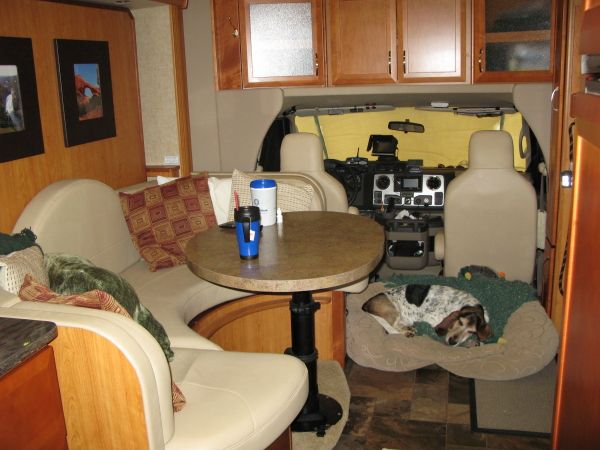 Here is Bogie napping in his traveling dog house.