you got two seperate things going on. the First is the pointing of the feet east and west oposed to north and south ie fiddle fronted because the shape of the legs and chest resemble a violin/fiddle. This rarely ever causes a problem in bassets, The second is the elbow out in front of the wrist joint the is referred to as knuckling over. It happens irregardless of how the feet point they are two seperate issues. Knuckling over is a disqualifing fault in the basset breed standard i.e. bigger fault that ]n being fiddled fronted, but no basset is winning a comformation contest with either. Knuckling over while not likely to cause a problem is more likely to do so than being fiddlefronted
Knuckling Over : A fault in regards to many breed standards where the weight of the body forces the wrist joint to flex forward due to a faulty structure of the joint.
Mariah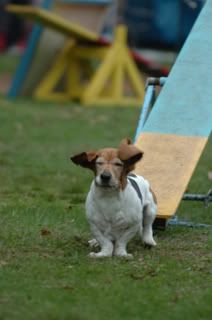 Pehaps the best agility basset ever certainly in the top three ever is as fiddledfronted as your dog, but abscent is the degree of knuckling over .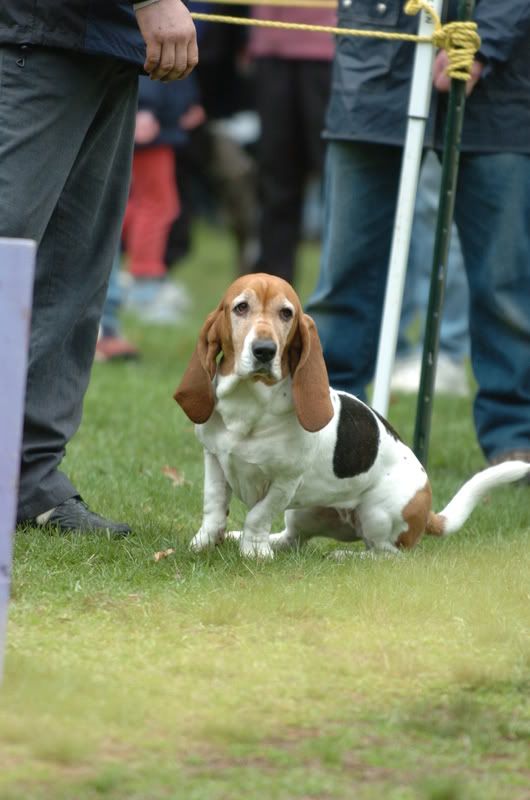 IMHO if the dog is moving well and showing no pain going the x-ray vet exam route is opening a can of worm there is no certain in any diagnose about the potential for arthritis or future problems. Most vets do not have enough experince with the unique orthopeadics of a basset to make a qualified opinion, if you decide to further investigate save you money an consult with a vet that specialize in orthopeadics and has working knowledge of bassets in particular.
As noted above especial in basset all orthopeadic abnormalities are exacerbated by being overweight, That said the vast majority of bassets are overwieght so much so that a correct weight basset is often mistaked for emaciated.
see
corpulent Canines
for how to determine the correct weight for a particular dog
also keep in mind even when using pody charts and other aids most owners ten to underestimate how fat their own dogs are.
PurinaŽ Study ]Confirms Link Between Body Fat and Chronic Health Conditions
Quote:
Other Purina research found that most owners couldn't accurately assess their dogs' body conditions. When owner and expert scores were compared, only 28 percent of owners characterized their pets as above ideal body condition, while 79 percent of the experts scored those same animals to be above ideal body condition. Dr. Larson says this gap is serious because pet owners are not likely to recognize that their pets are overweight and even moderate excess body fat can lead to problems.
some slim trim basset to get a feel for it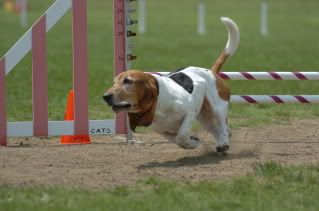 Mariah 42 lbs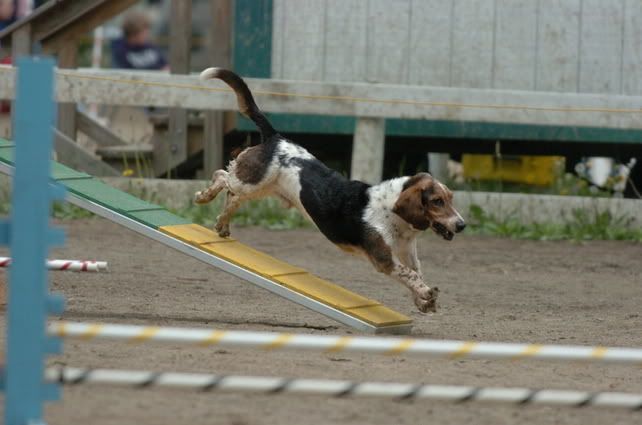 Toughy 48 lbs
Macey 50 lbs